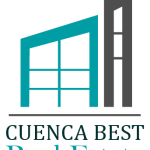 (5937) 2455800 / 4091476



Cuenca Azuay Ecuador
Cuenca Best Real Estate
Bienvendio! (Welcome!)
We are the #1 husband and wife TEAM of Gustavo Castro and Kathy Corral Gonzales.
We are #1 because our client's needs always come first!
And as native-born Cuencanos, and with over 400 years of family history and family ties, we understand that uncovering the very best properties, at the very best price & value, is nearly always the result being able to network to find YOUR perfect property!
We strive to provide superior value to our clients. Our goal is to create mutual respect and build long term relationships. We are sensitive to the fact that the home selling/buying process is an emotional time and we strive to make it fun, exciting and stress free.
What sets us apart from the rest is the unique bonus that no other agency in this area can offer—local power and global reach!
Online Exposure: Our listings are where buyers look: Online. According to Realtor.com, over 90% of buyers first begin their search on the internet. When you list with us, we ensure that your property receives the best web presence possible by strategically placing your home on high traffic websites.
Our Visual Tours are receiving thousands of hits—with the numbers steadily increasing as we expand our internet outreach. Demands and needs of buyers and sellers are constantly changing, fluctuating with the economy and trends. Because we carefully track these, because the Cuenca#1Real Estate team is positioned to best fulfill these needs.
---
---